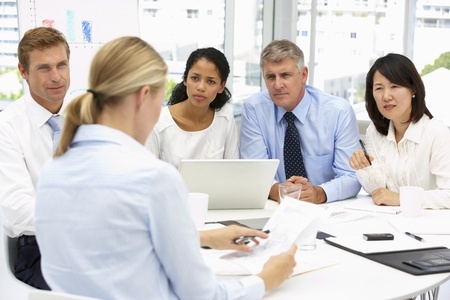 A Personal Letter Makes All the Difference!
There are usually three key elements in the first stage of a job application: the Curriculum Vitae or CV for short, the Application Form and the CV Cover Letter. It is the last of these which usually taxes the brain cells most of all. How do you write a succinct CV Cover Letter that uses just the right tone and conveys all the best aspects of your personality?
Step One: Choose the Right paper, Font and Layout.
Writing a CV Cover Letter is a professional task. This means that any old copy paper may not make the kind of impression you are looking for. You should select a slightly heavier weight than the pages you use in your photocopier but stick to the standard A4 size. Font and layout should also be drawn from the familiar repertoire of Courier, Times Roman, Arial, or whatever font you would normally use in your daily work. If you have very elegant handwriting, then by all means go ahead and craft a hand-written work of art. On the other hand, if like most people your scrawl is barely legible even at the best of times, then just type your letter neatly and sign it with a good quality gel or fountain pen.
Step Two: Maintain a Clear Focus.
As you start to write, think carefully about the three or four most important things you want to say. Don't repeat all the details you have included in the other parts of the application, but single out just a few highlights which will hopefully mark you out as a person worth calling for interview. Say who you are (think of an up-beat phrase that describes yourself), the job you are applying for (just to keep the reader focused on the task in hand), why you are interested in the post, and what you can offer to the company. Finish with a word of thanks for reading your letter, and add a signature. Don't launch into your life story and don't try to be too clever. Just aim for clarity and authenticity.
Step Three: Spell Check, Re-read, Reflect and Revise!
This is perhaps the most vital part of CV Cover Letter Writing. There is nothing worse than a glaring grammar error or random spelling mistakes scattered throughout the text. Careful checking, and some revision here and there will improve your letter immensely.
Step Four: Repeat Step Three!
Yes, that's right. You should put your letter aside for a while, sleep on it if you have time, and then read it again to check one last time for any minor flaws. Even better: ask a sensible friend to look it over for you and give some feedback. Now you can relax and send your letter off.
Guest copy: from DJG Consulting - Recruitment Paris specialising in Investment Banking jobs and executive assistant jobs